The NST Deep Cures Seminar marks a departure away from classical spinal integration work into a realm that can only be described as Beyond the Spine where significant consideration is placed on the energetic, biochemical and emotional needs of the human organism.
The seminar encapsulates the essence of Whole Person therapy as it relates to any presenting condition and is a powerful inclusion in the broader NST Osteospinal Operating System.
To commence with the practitioner will learn how to test their clients using a specially prepared NST Radionic Test Kit for any potential interference blockages to the process of auto regulation.
Having identified an active blockage the practitioner will learn how to quickly defuse its impact on the human organism by using a simple correction strategy of laser stimulation to an associated organ reflex point within the ear.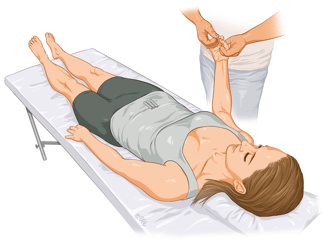 There are further similar corrections for the Biochemical level.
The corrections are rapid lasting approximately ten seconds and the results are instant.
In the mental-emotion category the practitioner will learn a trilogy of interlocking emotional defusion strategies namely, Ericksonian language techniques, Kinesiology and EFT (emotional freedom technique).
Prerequisites – Completion of the NST Osteospinal OS seminar
Total training hours – 21 hours
Cost – Approx €900 Euro including test kit, laser pen, full instructional manual. Please see schedule for exact pricing in local currency.