WELCOME TO THE WORLD OF NST
Spinal Integration
SPECIAL OFFERS
USE PROMO CODE
nst30offdvd

TO GET 30% OFF YOUR DVD ORDER!!!
USE PROMO CODE
nstmojo30off

TO GET 30% OFF YOUR MOJO BULK ORDER!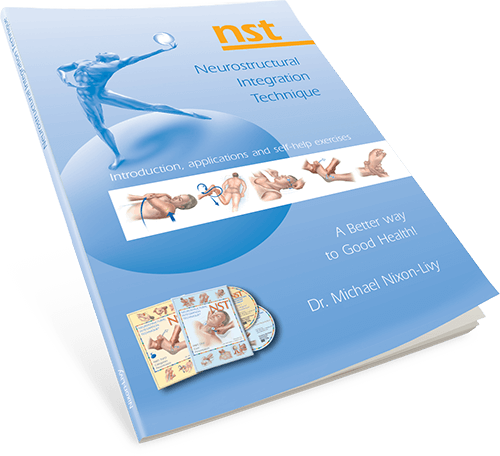 Testimonials
"The NST helps me enormously during racing weekend to be able to recover faster. This also keeps me 'cooler' mentally, which is exactly what I really need in an endurance race. Also during race preparations NST is very important for better balance within the muscular and neurological systems"

My name is Nuno Almeida and I am one of the senior Physiotherapists at the prestigious FISIOGASPAR Sports and Physiotherapy centre in Lisbon Portugal. I studied with Dr. Michael Nixon-Livy in Portugal since 2008 and have been using his NST Spinal Integration method and Psychsomatic techniques with exceptional success for a variety of pain, recovery, preventative and difficult sports related issues for elite athletes. Amongst other sportsmen and women many of our clients include some of Portugal's premium A League soccer players so demands for timely and sustainable results are critical. I have always been delighted with the results NST produces and can highly recommend it as a leading edge technique in the elite sports environment.

Markus Palttala, is one of the race winning drivers of the world famous 24hour of Spa 2015. "The 24-hour races are very intense and demanding both
physically and mentally. I've found the NST technique extremely
helpful to recover and relax quickly during the short breaks we have between driving duties."

After studying with Dr. Michael Nixon-Livy in Germany in 2004 I have been using NST Spinal Integration with outstanding success as a centerpiece technique in my clinic in Scuol Switzerland where I provide professional health care services for individuals suffering from pain, those wanting to enhance performance in sporting endeavors and also for business people wanting to create that leading edge. NST continues to be a technique that I use with great success and that I can always depend on for creating very positive outcomes.
Cla Mosca. Snowboard World Champion Giant Slalom 1993.

"As a professional Racing Driver I have been treated with NST for many years now and after an NST session I always feel more dynamic, especially in stress situations. Apart from using NST after an accident or injury I also notice that I feel stronger as a person when going into difficult competitive situations. In this way NST gives me both a Physical and Psychological advantage. Additionally as Team Manager I continue to use NST to stay on top of my job."

I discovered NST by Dr. Michael Nixon-Livy when I was looking for new solutions in helping my clients with back and neck pain conditions when they were not responding to my Chiropractic treatments. After applying NST they started improving immediately and now NST has become a mainstay in my busy clinic in Tokyo, Japan. I believe that NST is one of the few outstanding pain removal techniques in the world today that can create lasting results.
Dr. Shigeto Toyama – Chiropractor
Tokyo, Japan
Teachers
NST proudly presents its global team of highly qualified and talented teachers who are responsible
for the promotion, organization and teaching of NST in designated countries.
Supported By





NST Health
www.nsthealth.com
was founded by Michael Nixon-Livy in 1991 and is a highly effective treatment of lower back, neck and spinal conditions for rapid pain relief and improved health. This Spinal Integration technique when applied to the body NST stimulates a rapid and profound reduction in pain while quickly increasing energy levels and stimulating better health. Once applied, the typical response of the body to NST is to deeply relax which is followed by a spontaneous self-correction (auto-regulation) and recalibration process, that is mediated primarily via the muscular, nervous, visceral and endocrine systems. The process of auto-regulation may take anywhere from one to five days to be fully complete after which NST is applied for the second time. Depending on results achieved after the second application further sessions may or may not be necessary. Soft tissue osteopathy Statistically approximately 85% of individuals receiving NST report significant or total resolution of their health condition after 2-3 NST sessions. Although NST may be used for any health condition in any age group, it is highly regarded for its effectiveness in resolving all structural conditions including back pain, neck pain, shoulder and wrist pain, knee and ankle pain, accident and sporting injuries. NST is sometimes referred to as soft tissue osteopathy or chiropractic however its scope of application extends beyond osteopathy and chiropractic alone by attending to both the psychological and nutritional needs of the human organism as they may relate to the individual. Perhaps no other method on the planet today more completely satisfies Edison's vision as NST Spinal Integration does!
NST Health added 4 new photos.